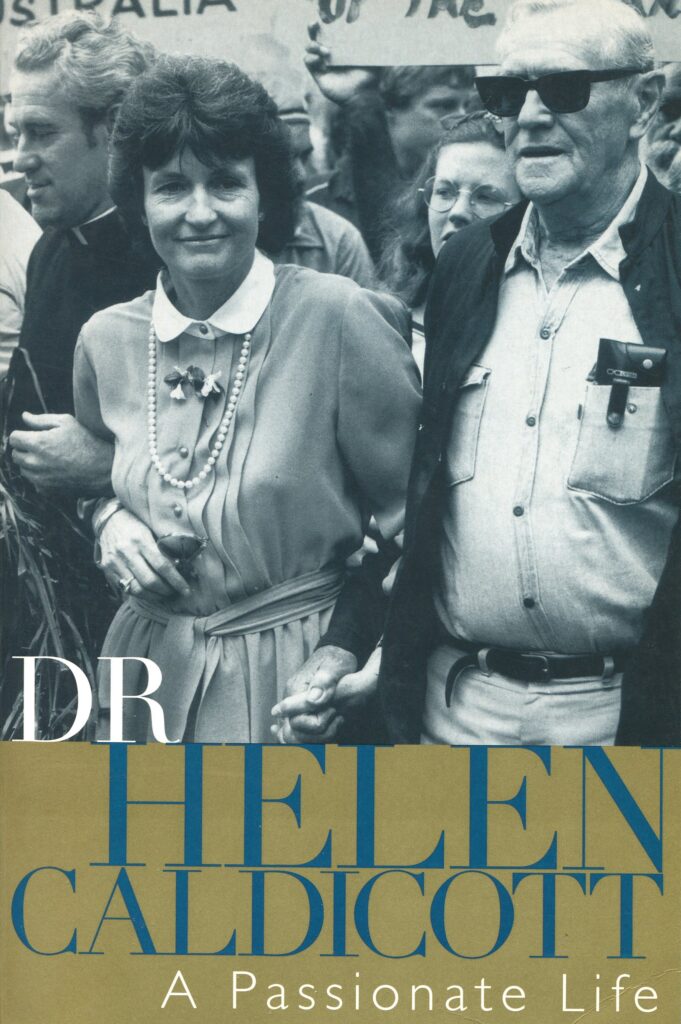 Helen Caldicott, doctor, anti-nuclear activist and author, is the single most articulate and passionate advocate of citizen action to remedy the nuclear and environmental crisis.
Born in Melbourne, Helen Caldicott received her medical degree from the University of Adelaide  in 1961. She founded the Cystic Fibrosis Clinic at the Adelaide Children's Hospital  in 1975 and subsequently was an instructor in pediatrics at Harvard medical School  and on the staff of the Children's Hospital Medical Centre Boston, Mass., until 1980 when she resigned to work full time on the prevention of nuclear war
While living in the United States from 1977 to 1986, she played a major role in re-invigorating as President, Physicians for Social Responsibility, an organization of 23,000 doctors committed to educating their colleagues about the dangers of nuclear power, nuclear weapons and nuclear war. On trips abroad she helped start similar medical organizations in many other countries. The international umbrella group (International Physicians for the Prevention of Nuclear War) in 1985. She also founded the Women's Action for Nuclear Disarmament (WAND) in the US in 1980.
Dr Caldicott has received many prizes and awards for her work, including the Lannan Foundation's Prize for Cultural Freedom and twenty one honorary doctoral degrees. She was personally nominated for the Nobel Peace Prize by Linus Pauling – himself a Nobel Laureate. The Smithsonian has named Helen Caldicott as one of the most influential women of the 20th Century. She has written for numerous publications and has authored several books; NUCLEAR MADNESS (1978 and 1994 WW Norton), MISSILE ENVY (1984 William Morrow, 1985 Bantam, 1986 Bantam), IF YOU LOVE THIS PLANET: A PLAN TO HEAL THE EARTH (1992, WW Norton);  A DESPERATE PASSION: AN AUTOBIOGRAPHY (1996, WW Norton; published as A PASSIONATE LIFE in Australia by Random House); THE NUCLEAR DANGER: GEORGE BUSH'S MILITARY INDUSTRIAL COMPLEX(2001, The New Press in the US, UK and UK; Scribe Publishing in Australia and New Zealand; Lemniscaat Publishers in The Netherlands; and Hugendubel Verlag in Germany);  NUCLEAR POWER IS NOT THE ANSWER (2006, The New Press in the US, UK and UK; Melbourne University Press in Australia) WAR IN HEAVEN (The New Press 2007);  revised and updated IF YOU LOVE THIS PLANET (March 2009); and LOVING THIS PLANET (The New Press; 2013).